Medical Home Health Manual- $400.00 Ready for you to Print. CHAP or ACHC guideline. Sent to you via download in Word format so you can customize and print. Contains the 2017 Conditions of Participation to be effective 1/13/18.
Not Customized. Information in the Manual is generic for use with any Home Health Agency in the US. This manual is in Word format so you can customize it to your agency's name, and organizational chart. Disclaimer: Will pass survey as long as your personalize the manual to your Agency's needs. $400.00
---
Non-Medical Personal Homecare Manual $300.00 download and set up yourself. This manual will be sent to you via Word download format so that you can customize and print. Class B Non-Medical for Colorado includes the IHSS policies $300.00.
Disclaimer: I guarantee the surveyors will accept this manual for your agency, as long as you do your part , and personalize the manual to your agency needs.
---
Beginner's Guide to the Homecare industry. This manual is for anyone thinking about going into the home-care industry but sure what the differences are between Home Health and Homecare, staffing, cost, and more. This is a no sales pitch manual. Short and straight to the facts.
$9.99
---
Emergency Preparedness Handbook $34.95
This is the information that CMS requires of any provider. If you get Medicare or Medicaid reimbursement, then this is the manual you need.
What's in it: Part I-Details on Natural Disasters and what you need to do if you or your client is caught in a Flood, Tornado, Hurricane, or Fire.
Part II- All the information that Surveyors will be looking for in your Emergency Preparedness Notebook.
---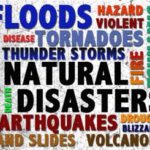 This is the Emergency Preparedness Notebook is just the information needed to set up your agency's Emergency Preparedness Notebook. $9.95
---
Are you thinking of adding the IHSS Medicaid Waiver?
This manual/handbook is filled with information for any agency wanting to add this waiver to their agency. In some states IHSS is under a different name. Guaranteed to pass survey as long as you personalize the manual to your agency.  $100.00.
---
Need help to grow your agency?
Don't know how to market, or what steps to take?
Money short, and you need to use inexpensive  but effective tactics?
Then you need to read Bootstrap Marketing!
This eBook is filled with tactics, and plans for you to initiate to grow your agency. Simple but effective!!!! $9.95